The North American Electric Reliability Corporation (NERC) just released its 2023 Summer Reliability Assessment. It is not pretty.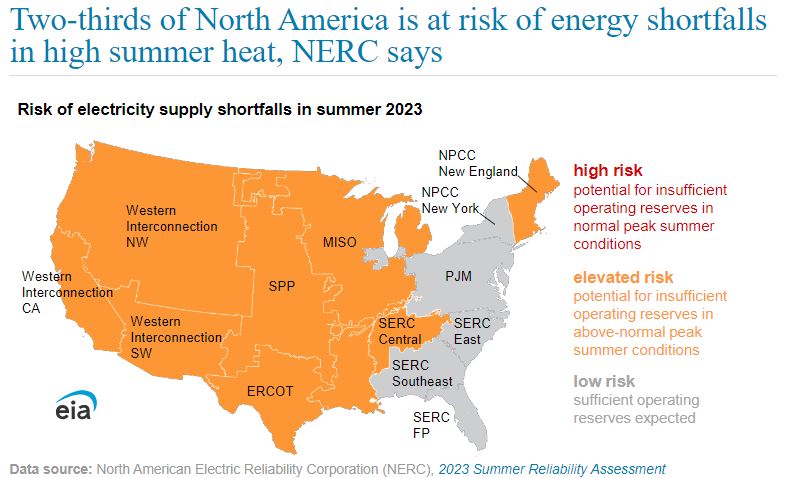 "If temperatures spike this summer, parts of the United States could face electricity supply shortages as demand for cooling increases, according to analysis by the North American Electric Reliability Corporation (NERC). The latest summer reliability report from NERC warns that two-thirds of North America is at risk of energy shortfalls this summer during periods of extremely high electricity demand."
While there are adequate generation resources available for normal summer conditions, this summer is already outside of normal. El Nino has added to the challenges and forecasts for the remainder of the summer do no bode well for a cooling off period.
Utilities will have to take emergency measures which could be load shedding and rolling blackouts. Not something you want when it is 100 + degrees.
Protect your business and its bottom line with backup power as a Service. Exergy Energy, your concierge utility, can provide all you need to be more efficient, avoid blackouts and save money. All with no upfront cost. We provide backup power as a service and will keep you running during the inevitable outages and protect your profit margins from energy price volatility.