Exergy's machine learning based software platform is transforming electricity markets to make them
customer-focused, empowering, and transparent. Be Green, Resilient and Save Money. Simple sign up, no long term commitment. Contact Us.
Exergy's software platform enables rapid bottom up transformation, driven by low-cost renewable energy, declining battery costs, and overwhelming customer demand. Customers are no longer held captive by their local utility, just as they are no longer confined to hotels and travel agents, hailing medallioned taxis, and shopping at the local mall. 
Solar generates energy during the day and wind is predominately a nighttime resource. By combining the right proportions of solar and wind, Exergy is able to closely match the load of the facility.  The graph below displays the generation profile of solar and wind during a typical day in the middle Atlantic states.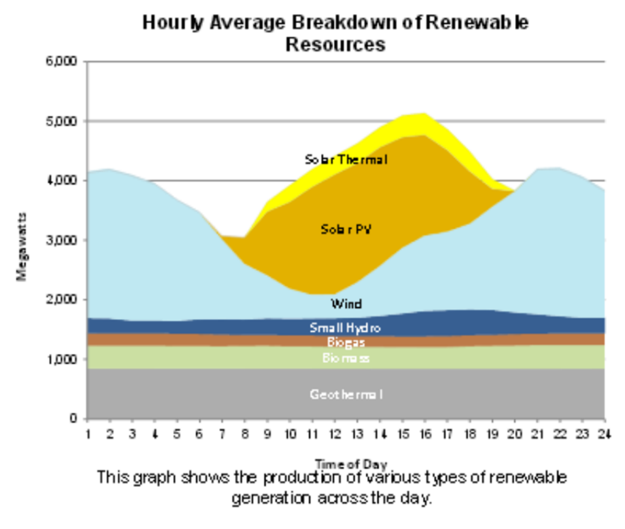 Renewable energy is not constant and this intermittency puts additional burdens on the grid.
Exergy uses the battery and natural gas generator installed at your facility to supply the necessary energy services to the grid to support renewable energy.
Solar
Wind
Storage
Natural Gas Generation
Load management
And Exergy's proprietary energy management process
Make You Green
Make you Resilient
Save you Money